Are you ready to speak with a voice that commands attention, gets you respect and makes people look up to you?
"The knower of the mystery of sound knows the mystery of the whole universe." – Hazrat Inayat Khan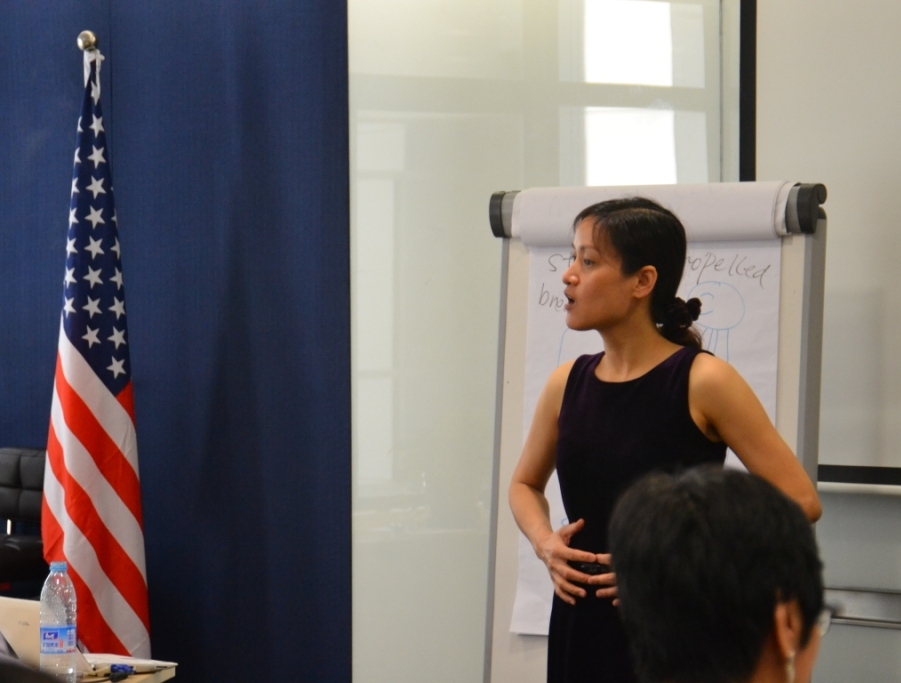 Influence through Voice
One-day Intensive
Date & Time:
To be confirmed.
To be notified for the next workshop, fill in the information below.

Venue:
You'll receive the details once your registration is received.
Most people see voice as just a tool to conveying information.
Most people think voice improvement is to improve the tone of your voice or pronunciation.
Most people are ignorant of the real power of the human voice, your voice.
Voice has the power to start or stop a war, make or break a bond, and motivate or demoralize people. It can move us to tears, soothe a broken heart, and express eternal love. It can evoke your emotions, stir your thoughts, and recollect memories.
Ancient people knew the power of the human voice to create or destroy; they expressed, they sang and they chanted, through which they found unity, strength and energy.
Voice has been marginalized since the rise of technologies that made human beings started to write more than speaking. Voice as a channel of expression of ideas, emotions and individual identity has been overlooked. More importantly, voice as a tool to transforming our lives has been forgotten.
Over the past 8 years, I have worked with clients from 36 countries across 5 continents, ranging from all industries and all walks of life. I witnessed the transformation, not only in their voices, but also in the way they felt about themselves.
Through this experience, I've developed a proven process that has helped many professionals build up their confidence and enhance their influence through the power of the voice.

It is my mission to bring back the lost power of voice in our world and have everyone realize and experience the transformational power of their voices. I hope you'll not only discover the power in your voice, but also be one of the messengers who pass on the legacy of the human voice.
This workshop is for you, if you:
Experience a trembling voice, a tight throat, pitch going high or speaking fast in the beginning of your presentations;
Sound too young and you feel your voice does not match up with your experience and capability;
Have a soft voice and you can't project your voice to be heard in a bigger room;
Sound nasal that doesn't reflect your competence;
Have a high-pitched, sharp or shrill voice that often makes others think that you are angry;
Speak too fast and remind yourself constantly to slow down but that hasn't worked;
Experience a sore throat or hoarseness after speaking for a few hours;
Don't have the so-called bass sound;
Are often asked to repeat yourself because your voice lacks clarity;
Speak with a monotonous voice that you often are afraid of losing your audience.
Most of all, you'll learn to experience the lost power of your voice that can change your vibrational frequency through the power of resonance. When you achieve your optimal frequency, you'll exude confidence, draw people in and influence those around you.
See transformation from Our Clients:
What Will You Learn?
Improve your voice to sound professional, polished and powerfultrg 2
Project a clear, confident, and credible voice
Develop a deeper, fuller and more mature voice
Develop your full voice that projects influence and authority
Develop a voice that will be taken seriously
Increase your volume properly without shouting
Slow down your speaking rate without constantly reminding yourself
Overcome monotone and speak to engage and impact
Deep Breathing techniques to project your voice properly
Speak for hours without straining your throat
Here from our past participants:
Inquiry:
Tel: (1) 650 605 3612
Email: (You'll receive our reply within two working days.)