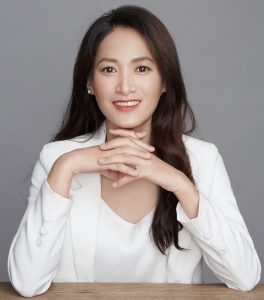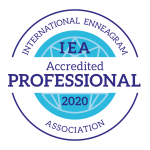 What makes you come alive?
"Don't ask what the world needs. Ask what makes you come alive and go do it, because what the world needs is people who come alive." – Howard Thurman
I live a life of aliveness because I'm on a mission.
Life is too short to waste our time doing things we don't love and doing things that do not give us a purpose.
I was not always crystal clear about my life's mission.
When I was in college, I was depressed. I didn't know what my life's purpose was and I found life was meaningless. For the first time I wrote a letter to my dad crying for help. My dad shared something he read and it went something as, "You are the same person in five years except for the books you read and the people you meet."

Later on I learned that it was a quote by Charlie "Tremendous" Jones. That quote changed my life. I started to immerse myself into books and attend different events to meet interesting people. It was from the books and the people that I was inspired to realize what made me come alive, and that is to help other people fulfil their potential. (How surreal when life comes in full circle! Years later, I was interviewed by Charlie's daughter Dr. Tracey Jones on her show Tremendous Leadership.)
And the tool to help me help other people fulfil their potential is voice. Over the years, the more I help other people and the deeper I dive into my work, the greater responsibility I take on to increase the recognition of the human voice in our society and touch more people to experience the power of the voice in themselves and to the world. (I elaborated more on this in my TEDx talk.)
I'm thankful that you have found me and given me the possible opportunity to support you in your journey to live a life of aliveness, purpose and mission.
Are you someone who makes the impossible possible?
Over the past 10 years, I've had the privilege to have worked with professionals from 46 countries across 6 continents, supporting them to speak with a voice that reflects the inner power in them. I've been fortunate enough to have spoken in 18 countries across 5 continents. I was awarded one of the highest designations in the speaking industry, CSP (Certified Speaking Professional), earned by only 12% of speakers worldwide. I was also the first woman in Singapore to be accredited by International Enneagram Association.
I'm sharing this with you not to brag about what I've achieved, but to inspire you to see possibilities for yourself and break free from the limitations others, the society or even yourself set on you, because I didn't start with a glorious beginning. In fact, it was a struggle.
When I started my business, people were doubting if I could pull it off. My business partner and even my mentor suggested me to do training on other topics, because English was not my first language. I was born and raised in China. Though English was my 2nd major in college and I was an exchange student in the U.S., they still believed that I should not do voice training and coaching. I was also rejected by all the potential partners I talked with. Yes, all of them. As you can imagine, my confidence was crashed.
I kept on asking myself, "Is this something that I really want to do?" And my answer was always yes. I knew I had so much to offer and I knew what I was capable of.
Brian Tracy said, "It doesn't matter where you are coming from. All that matters is where you are going."
Thanks to him that I wasn't stopped by the naysayers in my life and I kept going. I was so glad that I walked down this road for 10 years. It is so fulfilling doing something I love and helping others fulfill their potential.
Even better, not only did I publish my first book Influence through Voice in English by an established publisher, McGraw Hill, but also I was accepted to speak in international stages in Europe and U.S.. Several audience members came to me after my very first speech 3 years ago in Europe, and told me that it was the best presentation in the entire conference. I was both flattered and humbled.
What is stopping you from achieving what you want? If you know deep down you have a message to share to the world, don't get bogged down by the naysayers, because you want your inner power to shine. Imagine one day people look at you and they say, "When I see you, I see someone who breaks limitations and creates possibilities." And I'll meet you there.
The Nitty-Gritty
If you are curious of whom I have supported and in what way that I've helped them, read on to find out.
If we have to give me a title, I'm a Voice Coach, Speaker and Author. I have helped Executives and Professional Speakers to develop their powerful voice that holds the room, engages and inspires people to embrace change and take action. Some of the high-profile clients I've worked with incl. Simultaneous Interpreter for G8 Leaders Summit, a governmental forum attended by the heads of government.
I love speaking. It is another thing that makes me come alive, despite of being a happy introvert. 😉 I had the privilege to have spoken in 5 continents 18 countries/places, including United States, Finland, The Netherlands, Portugal, Spain, Egypt, Argentina, Singapore, Malaysia, Hong Kong, Macau, mainland China, India, Brunei, Thailand, Vietnam, The Philippines, to name a few. I was fortunate enough to have appeared in Unites States Discover Your Talent Show 2 times, Singapore National Radio Program 938Live 4 times,Hong Kong Radio 3 and Malaysian Business Radio BFM as a guest speaker on Voice.
I have spoken to more than 12,000 audience members across industries, from the world's top MNCs as Google Asia Pacific, HSBC Singapore, Procter & Gamble International Operations Southeast Asia Singapore Branch, to Government bodies as British High Commission Singapore, Singapore Air Force. Her audience members vary from senior executives to sales professionals, from scientists to soldiers, from trainers, teachers to college professors, and many more.
How did I end up doing what I do? I was a news-broadcaster at school radio station during high school and university. I was personally trained by Actress and former New York's No. 1 Radio Personality Valerie Smaldone. I was trained in singing. I'm a judge for many of Singapore's community singing competitions.
Media that I was featured in:
(click the image below to listen to all the interviews)
More Interviews:
How is it like working with me?
What transformations did my clients make in their voices?
Ready to work with me?
Click HERE to apply for your complimentary 45-min "Create Breakthrough for Your Voice" Session